Camden Cleaning Services NW1 N1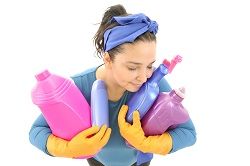 Cleaning your home or your workplace is something you will do often. Whether it's putting things in their proper place, wiping up a stain or doing a complete tidy, vacuum and polish of a whole house, you will endeavour to have the place you spend a lot of your time organised, dirt free and sparkling. Doing all this can take up a lot of time and so, you have to sacrifice what little time you in order to get it all done. When you are relocating to a new address then cleaning will be the last thing on your mind as you but it something you have to do, as either you will have to have your old address cleaned for its new residents or your new home or office might be in need of a dust and a polish. A move is full of chores so if you feel you don't have the time necessary or will be unable to do all the cleaning yourself, then contact Camden Removals on 020 8746 9677 and we can take care of your N1 cleaning Camden.
Phoning us is a step in the right direction to seeing all of your cleaning Camden handled. Our operators will be able to assist you in anyway, advising you how to do things yourself, such as telling you what to do, how to go about it, what you will need and so on. You may be more interested in how we can come to your abode, do things for you, and so our operators will fill you in on the services we offer and how we can leave your home clean. When you have heard all we have to say, you can request a no commitment quote that won't cost a thing. This will showcase what we can do for you and how much it will cost.
We can send to you a skilled team of people whom will dedicate themselves to the job at hand. These individuals are trained, qualified and experienced in the trade and so will be able to do every job properly and to the highest standard. Letting strangers in your home can be tough, even more so when they will be handling your goods but you can relax knowing that they will be trustworthy and show you and your belongings respect. They will endeavour to handle each item safely and will happily talk with you about the job, filling you in on what they are doing, answering questions and complying your requests.
We will deploy any number of people so the more we know about the job the better. Our team, or individual cleaner NW1 Camden, will bring with them everything they need, from various types of wipes, clothes, polishes, bleaches, utensils and more so they will be able to complete each job. They can work at a time that sites you and can even operate when you are not present. This means you can be at work, handling matters relating your move or whatever, knowing that they will be working hard to clean your things.
Our team can apply their skills in any room from living rooms, bedrooms, bathrooms, offices, garages, attics, and more. They will wipe floors, surfaces and windows, polish and dust ornaments, sort and organise goods, handle your washing up, vacuum under everything and much more. They can ensure your workplace or office can be somewhere your feel comfortable in and will be ready for whoever lives there after the move.
To find out more about cleaning services N1 Camden, contact Camden Removals today.