Self Storage Services NW1 in Camden
Space can be a word that means many things. It can be anything from the vast infinite beyond, an area we place things or to a place where we can relax without worrying about other people or matters. Space in all of it's from is important and one that humans can desperately need, often going to extremes in order to get it. In a home or office, having somewhere to keep or your goods or having room for people to live or work is essential. You will struggle to do anything if you are cramped or everything is lost in a jumble. If you lack this space, you will consider a new abode where there will be enough room for you, your goods and other people. A NW1 relocation is made up of many jobs and space can come up in different ways. One of which is being able to fit things inside of a box so that can be safely transported and another is Camden self storage NW1. You will often require somewhere to stopper your goods during transition as it can prevent problems and make things simpler. If you are interested in creating space for your move, all you have to do now is contact Camden Removals on 020 8746 9677 today.
You may not think storage is essential for your Camden relocation N1 but it can be invaluable. Sometimes you will not be moving directly from one residence to another, whether it's because you are waiting for your new home to be completed or cleaned, you are waiting for previous tenants to leave or if you are on holiday. If you have nowhere to store all your goods during this time it van be problematic. Storage allows you to keep everything you own safe until you need it.
When you contact us, we can tell you all about our NW1 self storage facilities Camden and services so that you can decide what you need. While talking with us, we can fill you in on all aspects of your move so that you will be confident and knowledgeable about the whole process. If you have an idea of what you want from our storage depots then we can offer you a quote that will cost you nothing and lack any commitment.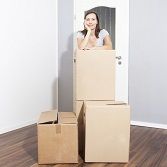 You can leave whatever you want with us, whether it is a just one box or the contents of an entire house. We will have containers large enough for your needs and each one is resistant to leakages, bad weather and harmful temperatures. The container will be sealed tight once everything is inside and the area will be well secured and patrolled. We can deliver any or all of your goods to you whenever you need them, or you can collect anything yourself, even days of the week. There is no limit to how long you can store things with us and no minimum amount of goods or time.
Whether we have packed your goods or you have done it yourself, we can transport everything to our local facilities. We put safety above everything else and will care for your things. Upon arrival, we will sort all the boxes, furniture and whatever, so that liquids, sharp objects, etc are separate from other items. Inside each depot, everything will be stacked carefully so nothing is crushed and they won't fall over. We will wrap things in additional materials that will further enhance its security and keep it clean.
If you think you'll need some additional space for you move then contact Camden Removals for N1 self storage in Camden.